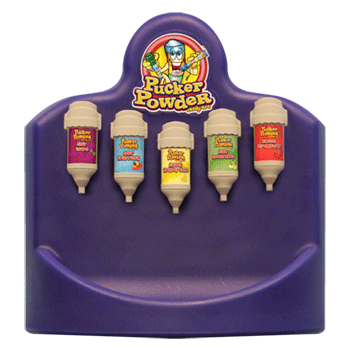 Pucker Powder





Pucker Powder Unit

Pucker Powder is the hottest selling candy product for kids of all ages. These exciting interactive dispensing machines are a fantastic addition to your party!

Each 6"tube contains only 9.7 grams of sugar and carbs,compared to the standard size candy bar this is typically 1/3 the amount of sugar. Pucker Powder is 1/6 amount of sugar compared to a sport drink.

Pucker Powder is KOSHER with the exception of grape, strawberry and water melon.

Flavors include: STRAWBERRY, GRAPE,GREEN APPLE, Birthday Cake, and FRUIT PUNCH.

Comes with 5 different flavors and enough tubes for 30 kids.