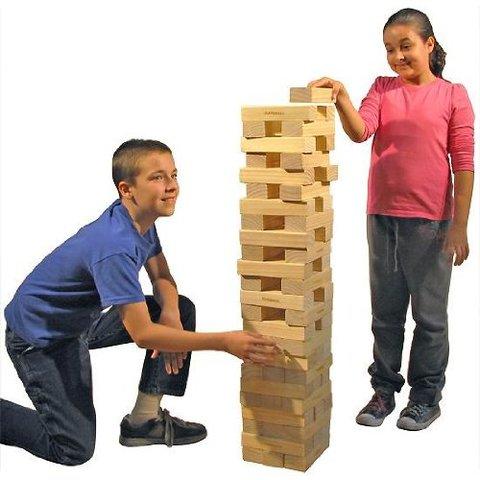 Tumbling Timbers
56 Solid timbers (Two extra blocks to put on the bottom to add height!)

Game starts with 19 levels of timbers 2.5-feet tall (Can grow to over 5-feet while playing!)

Perfect for indoor or outdoor events such as parties, BBQs, tailgating, group events, camping and much more!

Provides fun for the whole family. Anyone can play!